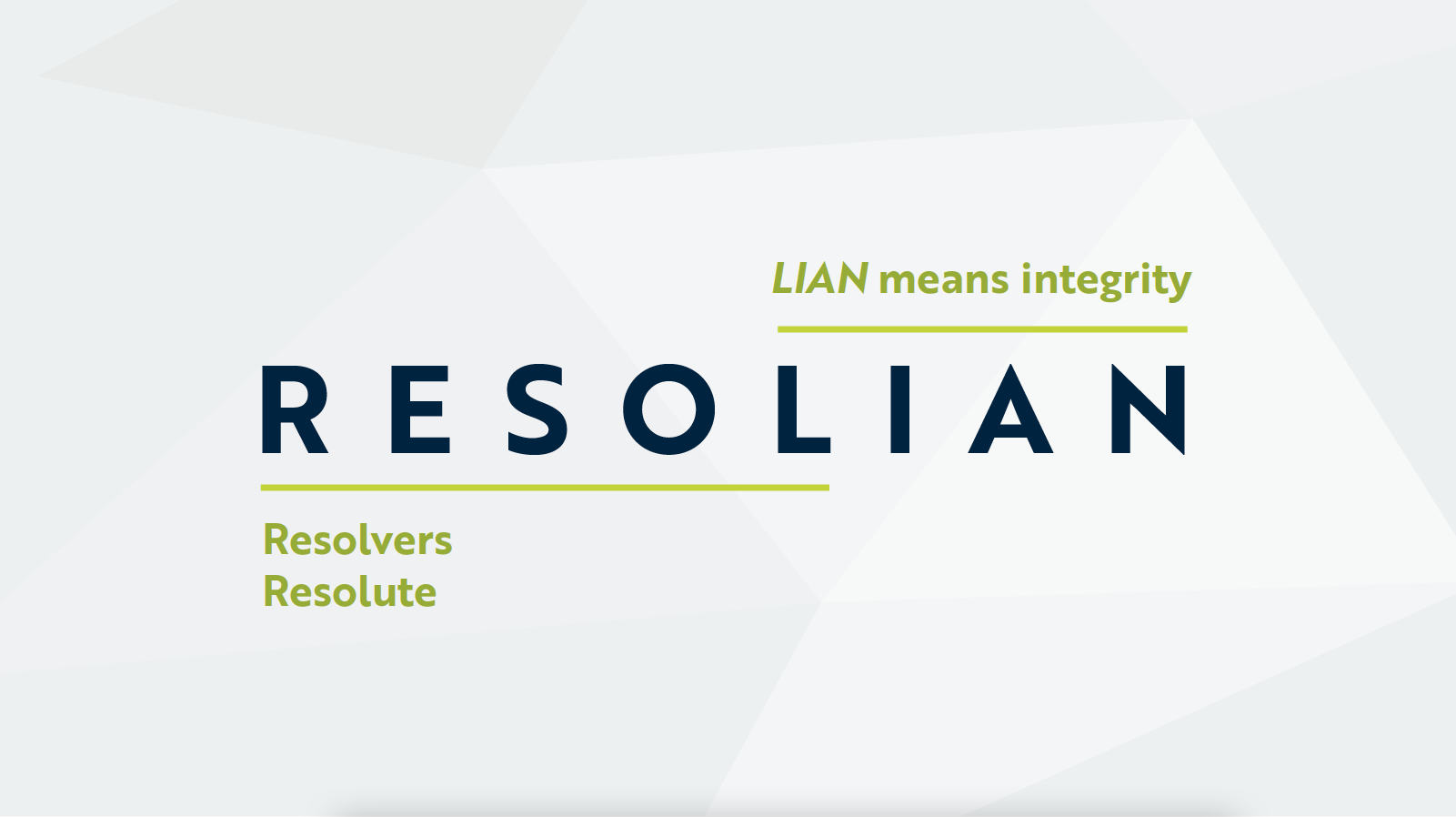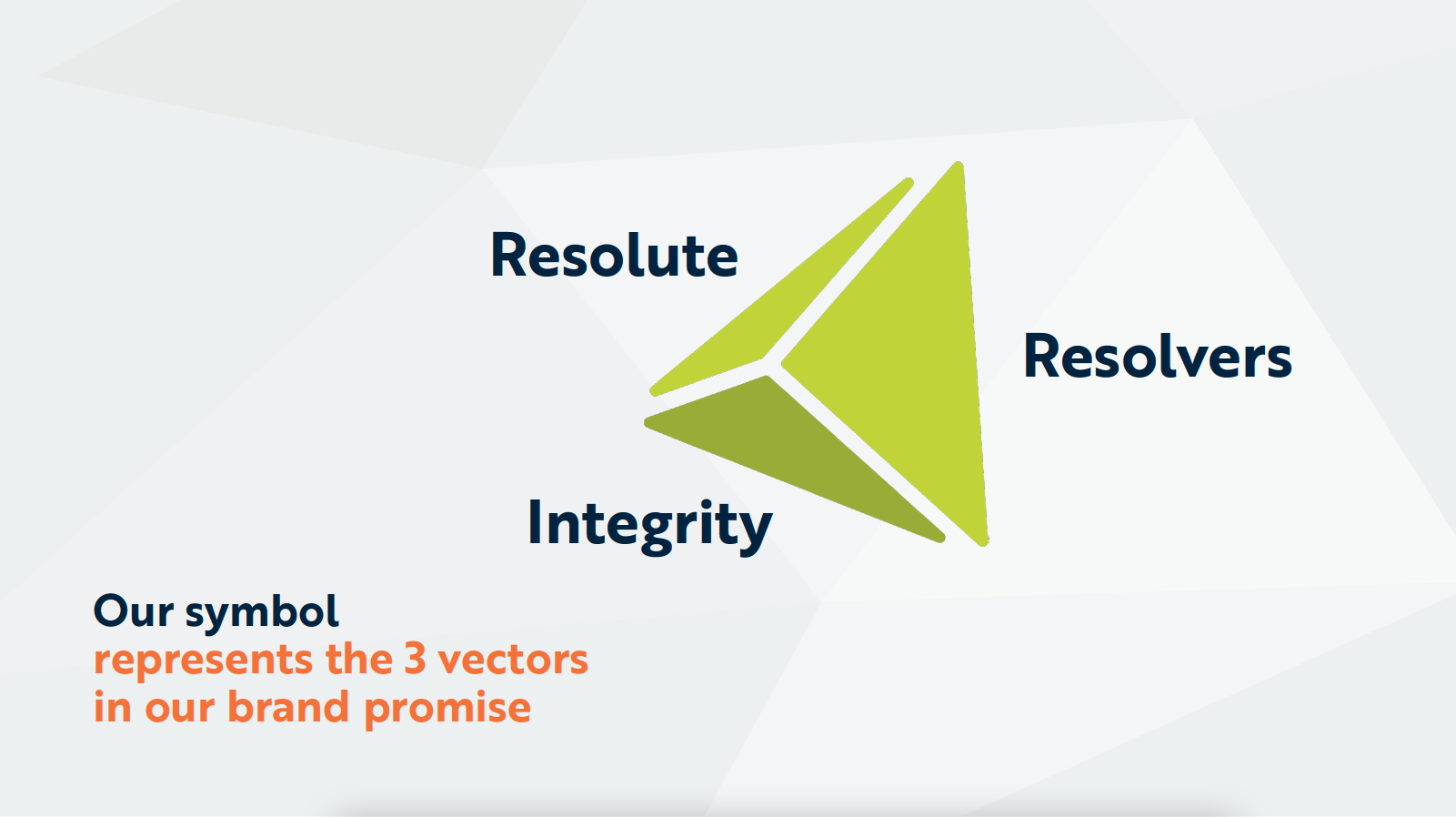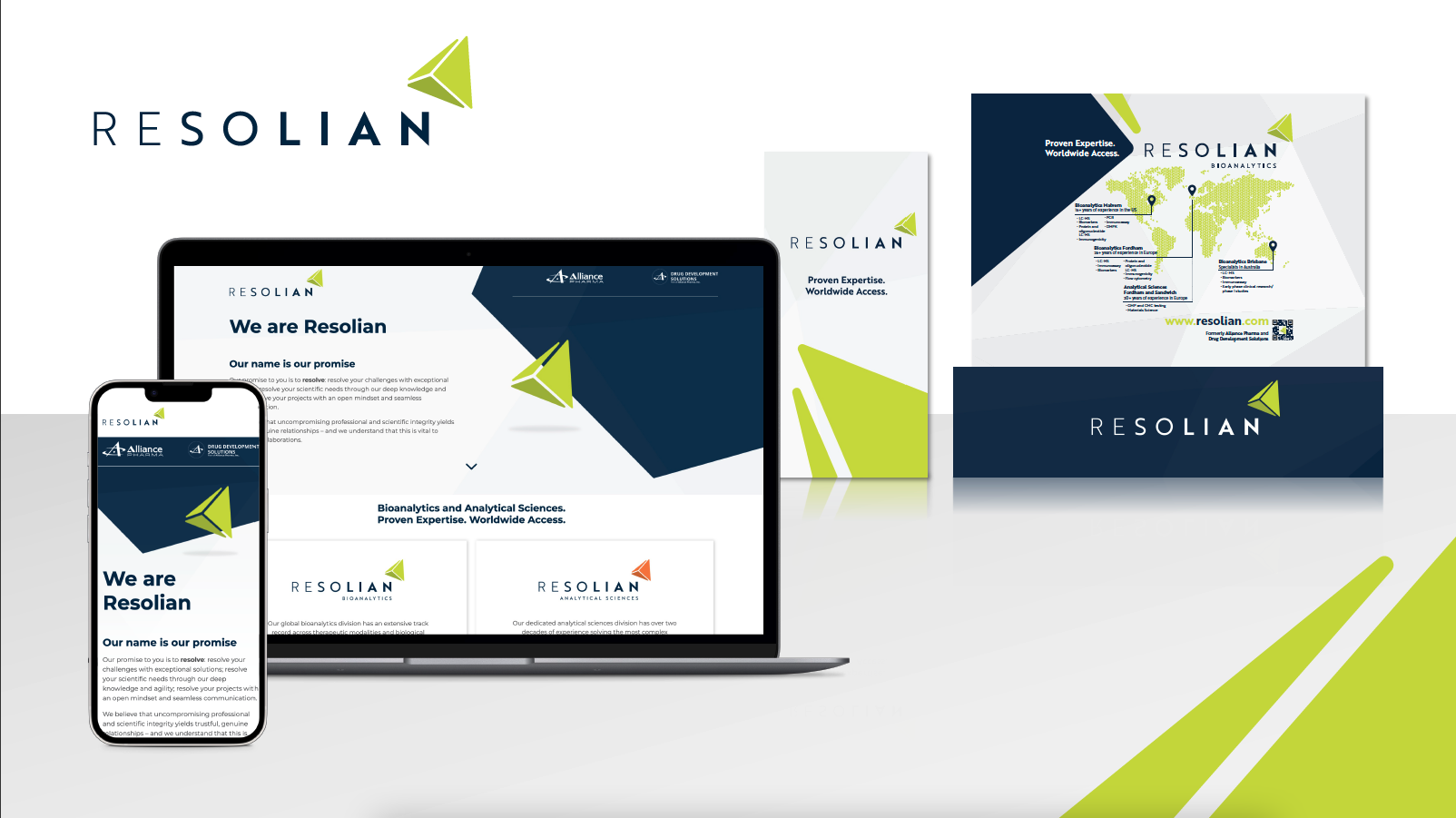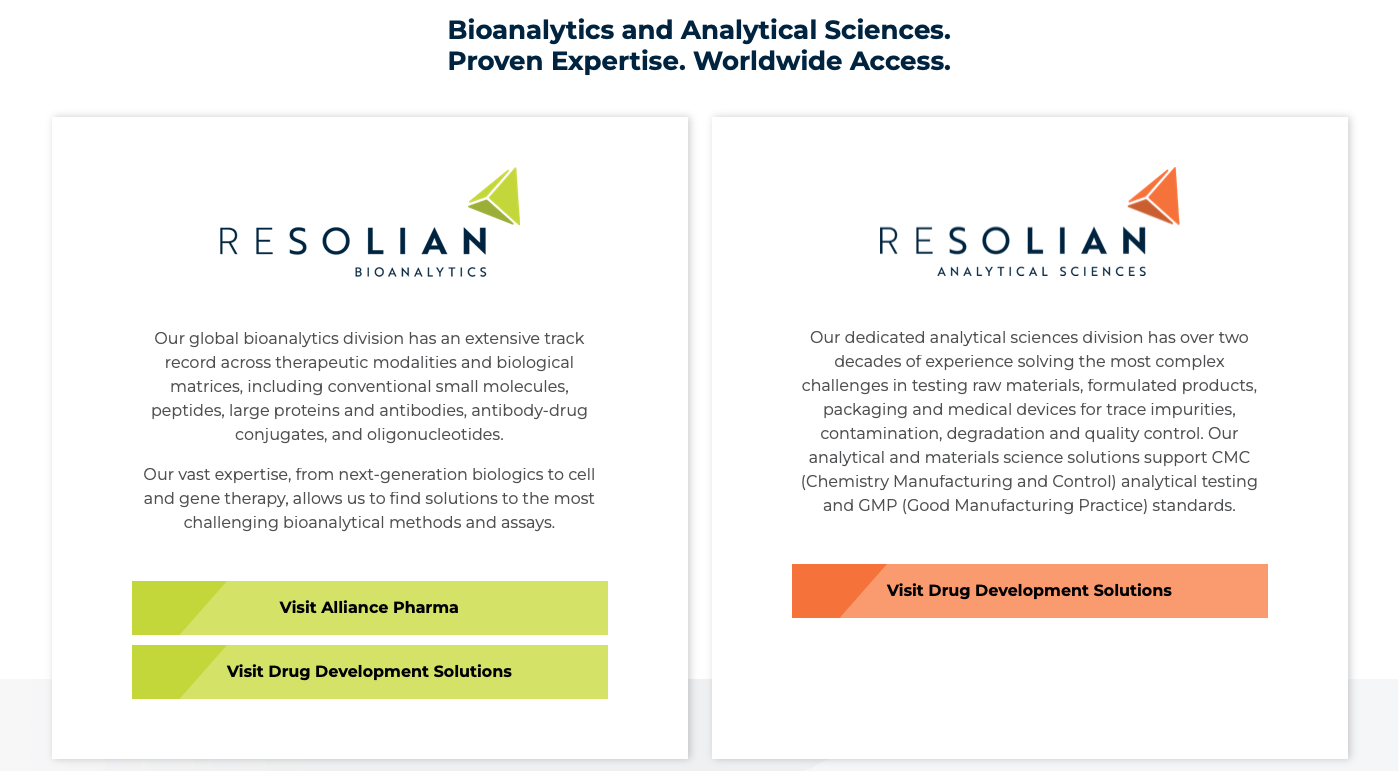 "We just returned from the WRIB trade show and the electricity around Resolian was outstanding. We are being noticed by clients and competitors alike, and we expect to see some new clients as a result of the new name and exposure we are getting. We appreciate all the work done by Cohesion and bMod to get us to where we are." 
Vito Saccente, Chief Commercial Officer
A vision for growth and an imperative to rebrand
Founded in 2008, Alliance Pharma is a contract research organization (CRO) focused on advanced bioanalytical research services and drug metabolism studies. With the support of equity and investment firms, Alliance then acquired UK-based LGC's Drug Development Solutions. Alliance also built a laboratory in Australia, a key addition to aim for market leadership on a global scale.
With expansion beyond the United-States, the Philadelphia-born company could no longer operate under its current corporate name and had to adopt a new brand to compete on a global scale.
Building differentiation and leveraging internal culture
Cohesion undertook a brand diagnostic, including interviews with key executives and stakeholders, a review of industry challenges and the competitive landscape. The organizational culture and values were identified through consultation with US and UK-based employees. Critical to the new positioning were the vision, ambitions and new capabilities of Alliance following the recent acquisitions.
Cohesion lead the naming process, a challenge of great complexity: to create a distinctive name in a busy legal environment, with meaning and registrability in US, UK, Europe, Australia and China. Cohesion explored Mandarin particles for eventual resonance and acceptability in the Chinese market.
After an exhaustive search, the name Resolian was retained for its meaning and relevance. It evokes Resolvers and Resolute, while LIAN stands for "integrity" in Mandarin. Cohesion articulated a storytelling around the company's commitment to find solutions to challenges, with a keen sense of ownership and uncompromising moral and scientific integrity.
A brand conveying a total story
Cohesion worked in close partnership with bMod Group, a creative agency specializing in pharma mandated to develop the new visual identity. Through open and fluid dialogue and collaboration, bMod harnessed the strategic foundations for differentiation. The three pillars of the name – Resolvers, Resolute, LIAN – have been translated into a graphic device, a tetrahedron, which constitutes the symbol of the new identity.
A brand for success
The new brand was launched in May 2023.
The new name, visual identity and story generated resounding positive feedback from employees and clients.
Research: Ad hoc research
Visual identity and communication platform: bMod Group