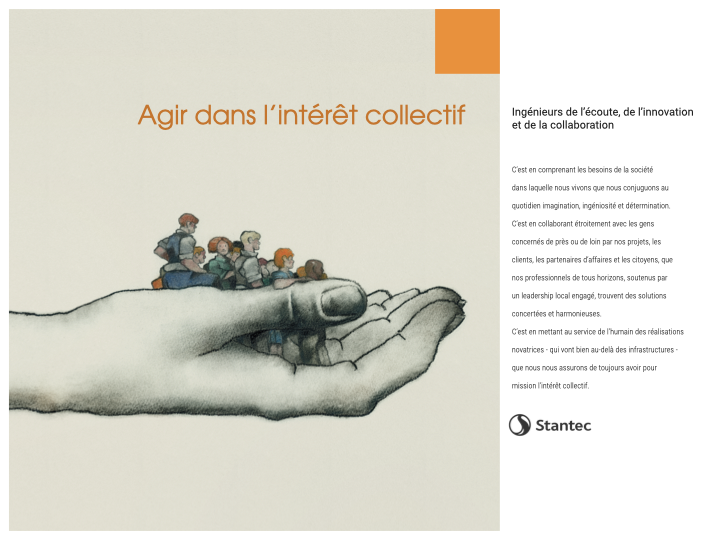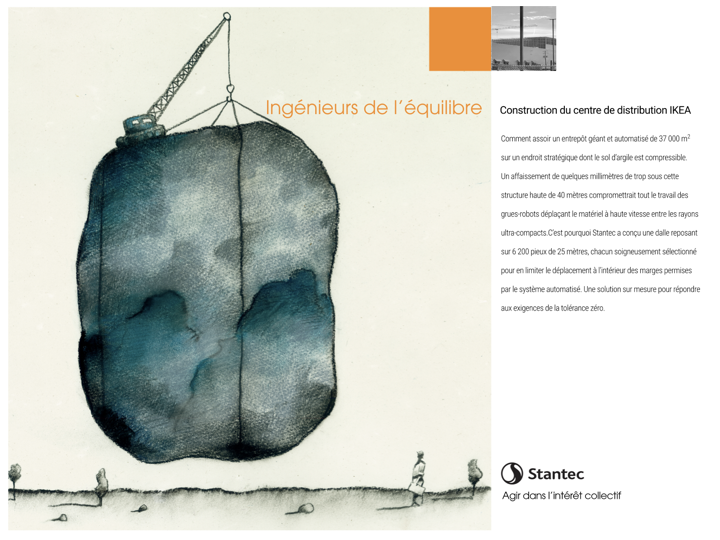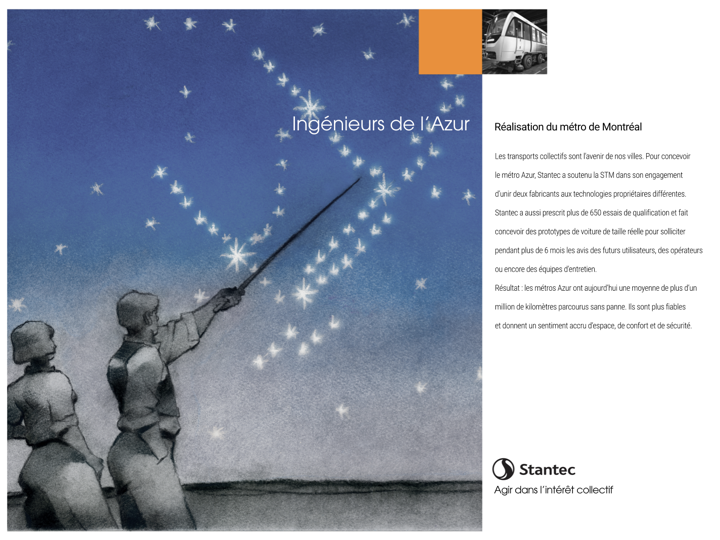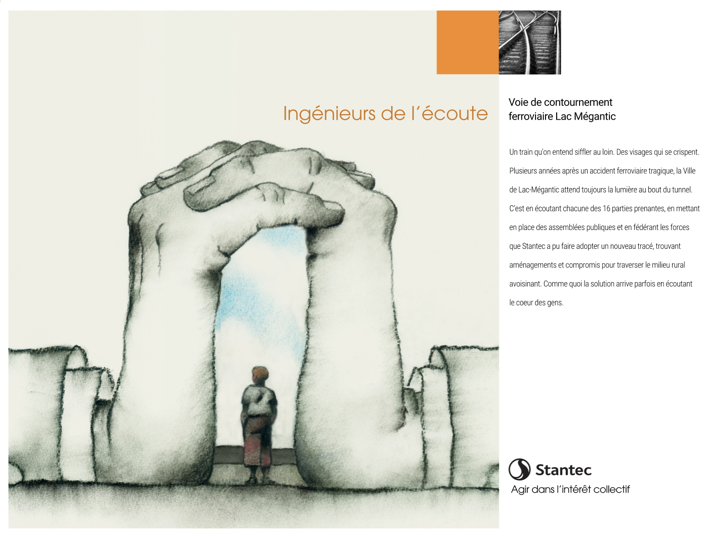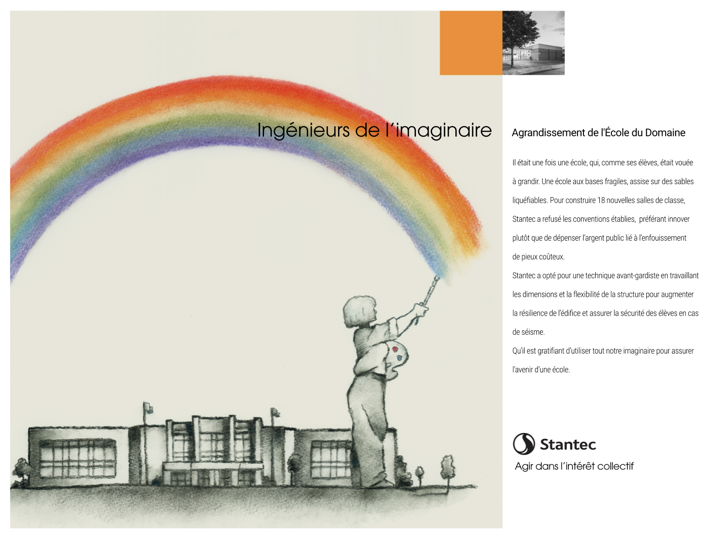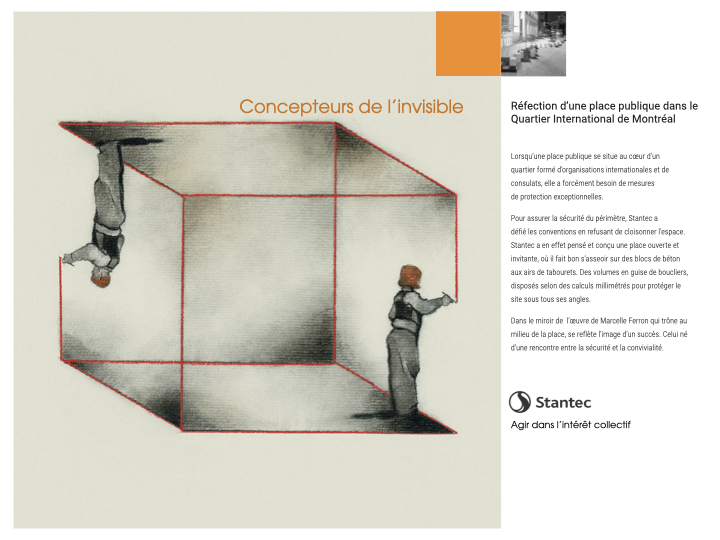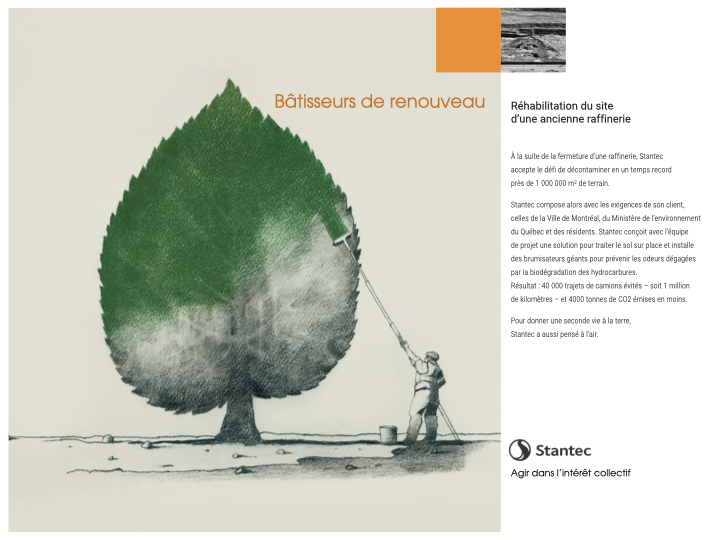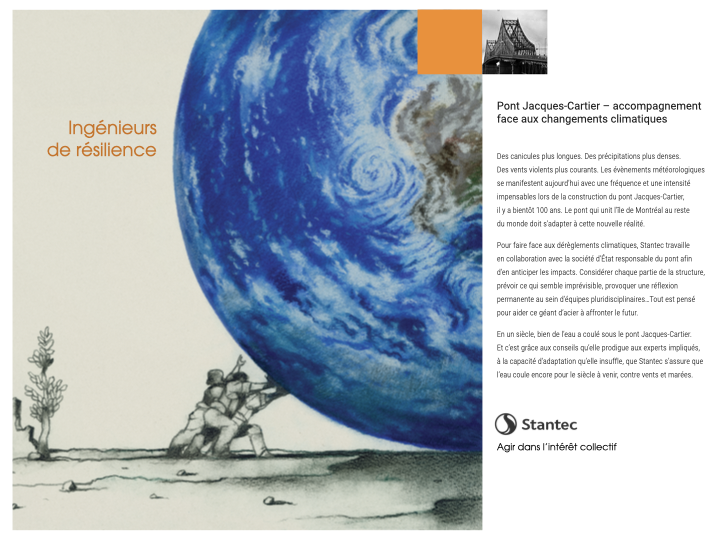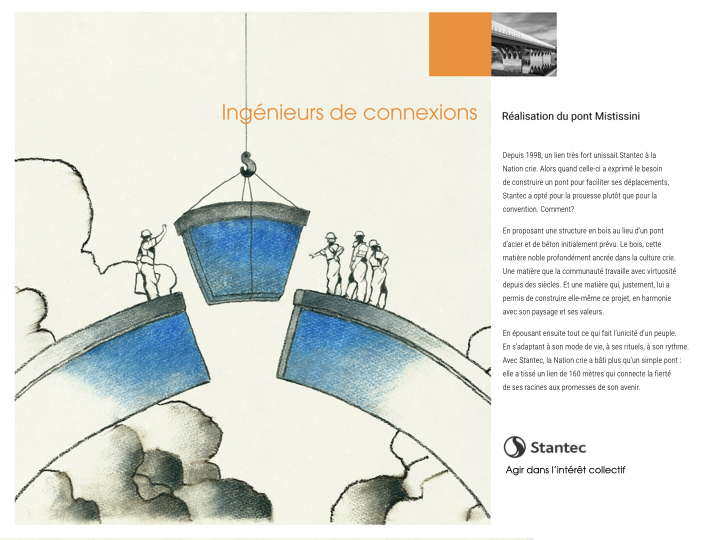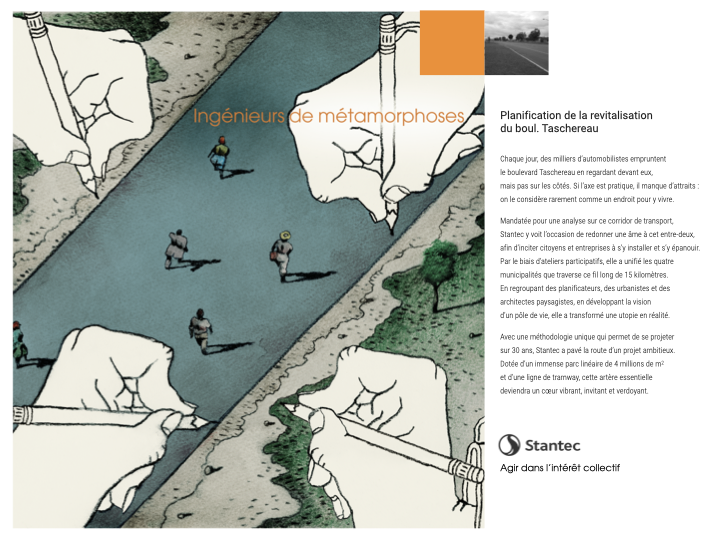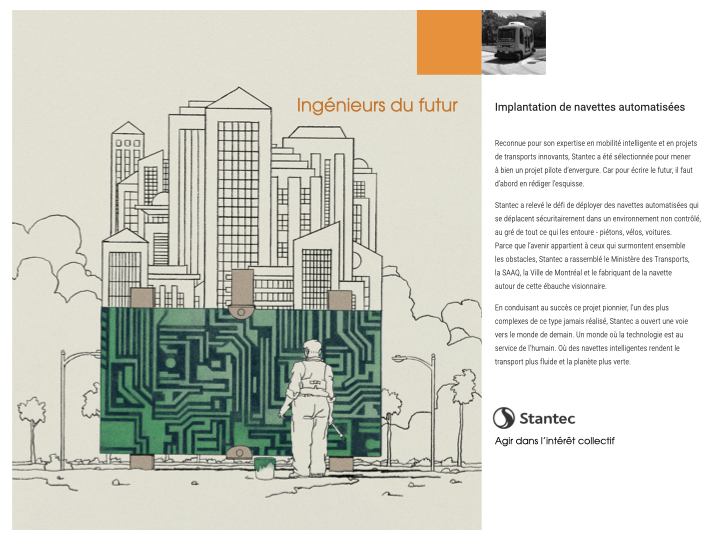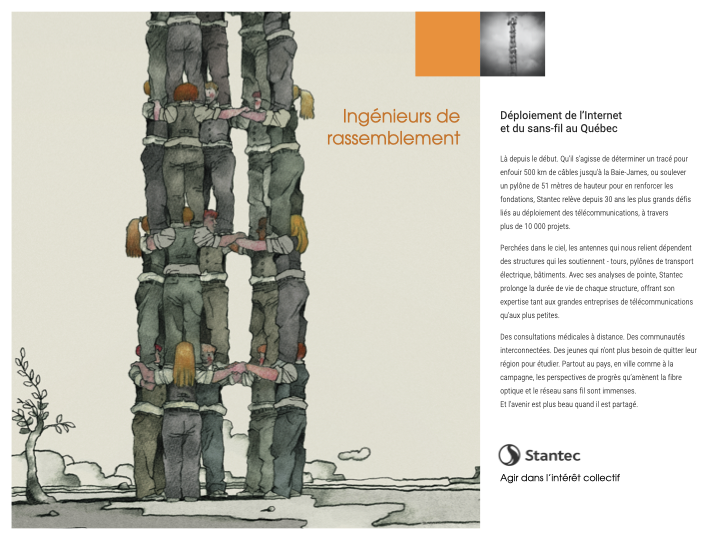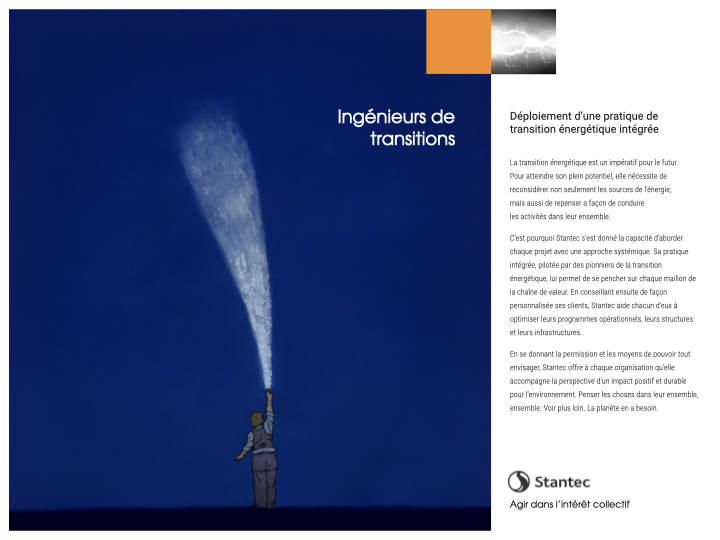 Recognition in Québec
Stantec, a respected global engineering firm headquartered in Edmonton, Alberta, moved into Québec in 2015 through acquisition. However, even after 4 years in this market and despite successful projects, Stantec was still less well-known in Québec than the company it purchased, a disadvantage in the bidding process as well as in recruiting key professionals.
A unique engineering philosophy
Stantec brings major attributes to this market. One is a strong local leadership with the proven ability to make sound decisions. Another is the high level of expertise and competence necessary for the most complex and demanding projects.
A third, which is key to Stantec's long reputation, is the philosophy of building for the society around them. Examples here include (1) Coordination of the consortium building Montreal's new "Azur" métro line; (2) the extension of a school in Québec that stood on unstable ground; (3) a new and fully automated warehouse for Ikea that required advanced technical precision; (4) a new rail route for the town of Lac Mégantic after their terrible tragedy in 2013: this was a highly sensitive project that required exceptional empathy and total community involvement to find a successful solution.
However, the English corporate signature based on this philosophy did not translate well in Québec, so after a full analysis and diagnostic, Cohesion's first executional task was to express it in French. Our solution: agir dans l'intérêt collectif (act in the collective interest), which was rapidly embraced by both local and global leadership.
An innovative campaign
To solve the lingering problems of lack of awareness and familiarity in Québec, Cohesion recommended a communications campaign to reach key target audiences throughout the engineering industry, including potential clients, both government and corporate, as well as talented professionals who wished to contribute to society as well as to advance their careers.
To conceive the campaign, Cohesion worked with the creative team at Sam Communications, who recommended a sophisticated illustration approach instead of the more typical site photos in order to demonstrate Stantec's unique philosophy while working on each project. The proposed approach was then researched with Stantec's own staff to gauge if they had successfully accomplished this goal and the answer was unanimously positive. A series of projects were selected and distilled into compelling, accessible stories that come to life with tailor-made artworks created by world-renowned illustrator Brad Holland.
When the campaign appeared, it received high praise from employees, clients, and global leadership, a major competitor even commented on its excellence - a clear first sign that Stantec was beginning to gain more recognition in line with its contribution to the Québec market. The campaign was also recognized with an Honorable Mention at the international Graphis Advertising Awards of 2023.